There's a world of difference between having a website and having a website ready to promote your brand effectively. Whether your project is related to large eCommerce, small sales of your creative works, business, or anything else, the success of your enterprise depends highly on your choice of a website builder.
Creating an online site with a domain and IP address is not a problem today. What a great website builder can offer is the ability to equip this site with all the needed instruments and a proper design.
On the face of it, the market is overloaded with solutions, each promising easy building processes and a variety of tools. Yet, you might have tried several platforms and still feel disappointed with the result.
Ready to reload your criteria of how to pick a good site builder? Then, join my guide on them. I'll also present you with the best solutions that meet these criteria and can suitably cope with diverse site-building tasks.
How to Select a Website Builder
I have experienced loads of site builders for decades. Unlike beginners, I know which key factors one should pay attention to when choosing. Here is my list of must-have criteria for proper site builders.
Usability

In today's reality, a proper website builder should be accessible to users with any level of web development knowledge. It should have a clear interface with a unified dashboard through which even a beginner can quickly find all the needed functions.

The core element of any site builder, the editor, should also be easy to use. Today's best website builders offer several editors at once. Thus, a user can create a simple or more complex site with their own hands or with the help of modern AI techs.

Design Flexibility

Your chosen site builder should offer professionally-looking templates. A good platform can offer at least the following:

a vast choice of templates designed for various purposes;
mobile responsiveness;
built-in SEO & security tools;
easy customizations.



Features

Ease of use should not limit your chosen site builder's functional capability. Which features are a must for your project? A suitable platform should offer them or allow connecting them via side add-ons.

Maintenance

Even a perfectly equipped website is not anything stable. You'll have to update applications, run backups, check performances, and many more. If all this is Dutch to you, a platform that allows the maximum possible automation of these processes will be your perfect choice.

Support

For a beginner, quality support available 24/7 is a must. The best platforms also support their user communities where newbies can ask for help from more advanced users or even experts.

Pricing

Finally, a website builder with all the above characteristics should be affordable. It makes sense to choose site builders with freebies and unlimited options (domains, SSL certificates, bandwidth, etc.)
Finding a website builder that meets all these standards is a tough task. Yet, pay attention to the two most effective solutions in today's market, Wix and WordPress.
Wix Is the Best Online Website Builder
Wix represents a universal solution with the best balance of usability and functional power. The site builder has been in service since 2006 and has undergone numerous changes and upgrades. Now, its benefits include the following:
free hosting;
Drag & Drop and AI-powered editors;
800+ professional templates;
a 1-year free domain & a free SSL certificate;
built-in SEO;
500+ integrations;
a variety of plans;
24/7 support.
You see, Wix complies with practically all requirements from our list. Let's study the platform's capacities in depth.
Ease of Use
Wix is the #1 choice for a beginner since the platform's got everything to simplify all site-building processes. The platform offers two editors – Wix Editor and Wix ADI. One of them will let you build and customize your website with the help of Drag & Drop mechanisms. The other editor is based on AI techs. If you opt for it, it'll create your website itself. You'll only need to configure your future site by answering a couple of simple questions.
Wix offers an easy-to-use dashboard with all functions well-arranged. Further site maintenance won't present a big problem to you. Through your control panel, it'll be easy to observe statistics, add/remove apps, connect domains, etc.
Design & Features
In terms of design, only WordPress can outstrip Wix, but will your project need more than eight hundred(!!!) professional templates, mobile-responsive and optimized for search engines? Wix offers enough customization freedom and emphasizes ease of use. The platform has the following features:
eCommerce features (shopping cart, multichannel sales, inventory management, etc.);
Wix POS;
tools for analytics and reports;
online payments;
event creation instruments;
Wix gift cards;
email marketing;
Wix mobile app;
ads on social media, and many more.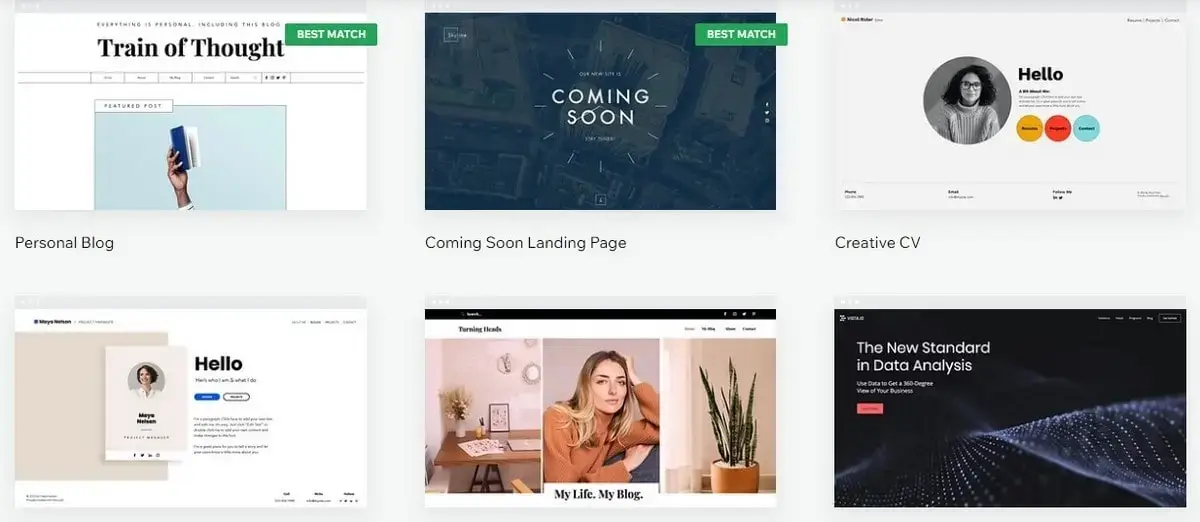 Thus, Wix is an easy-to-use instrument, but it is not primitive. Instead, it may supply your project with all the necessary tools.
Support
Wix belongs to modern site builders with a team of support managers available around the clock. You can contact them via phone or online chat. However, you may not even need this since the platform offers the best Help Center ever. Here, you can find answers and "how-to" for every situation.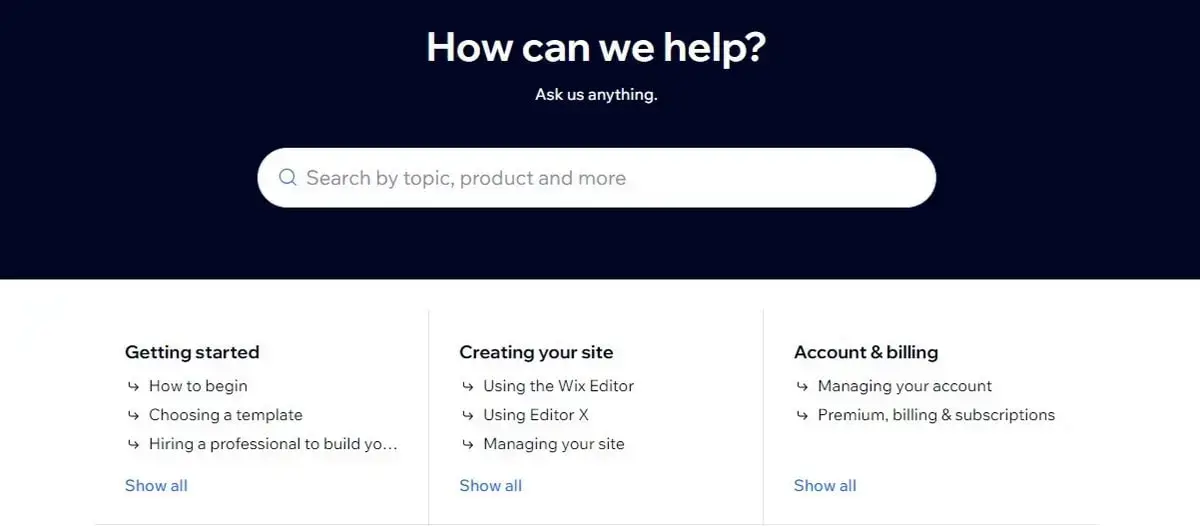 On more expensive plans, you can expect premium support. Finally, you can join the Wix Blog or Wix Marketplace and hire an expert specializing in Wix.
Pricing
Wix is very flexible in terms of pricing. It offers four website plans, three online store/business plans, and customizable enterprise solutions. The website plan prices range from $16 to $45 a month. They include all the basics and are ads-free. The most expensive eCommerce plan is $59/mo. When compared with other site builders, all Wix plans offer truly good value for money.
WordPress Is the Best CMS for Creating Sites
WordPress as a blogging platform started in 2006 and now evolved into the most powerful CMS in the market. The acronym CMS stands for Content Management System, and WordPress allows unprecedented freedom of creating and managing websites. Its key advantages are impressive:
free download;
10,600+ themes;
58,000+ plugins;
complete freedom of designs and feature sets;
excellent integration with other digital solutions.
WordPress suits skilled web developers in the first place. The only drawback of the platform is that it has quite a steep learning curve. However, the platform allows you to create literally everything.
Ease of Use
WordPress.org is self-hosted. It means you need to find a host and install WordPress with its help. Today, it doesn't present any difficulty since many hosting companies offer special WordPress plans, WordPress auto-installers, and other services to simplify your work with the platform to the maximum.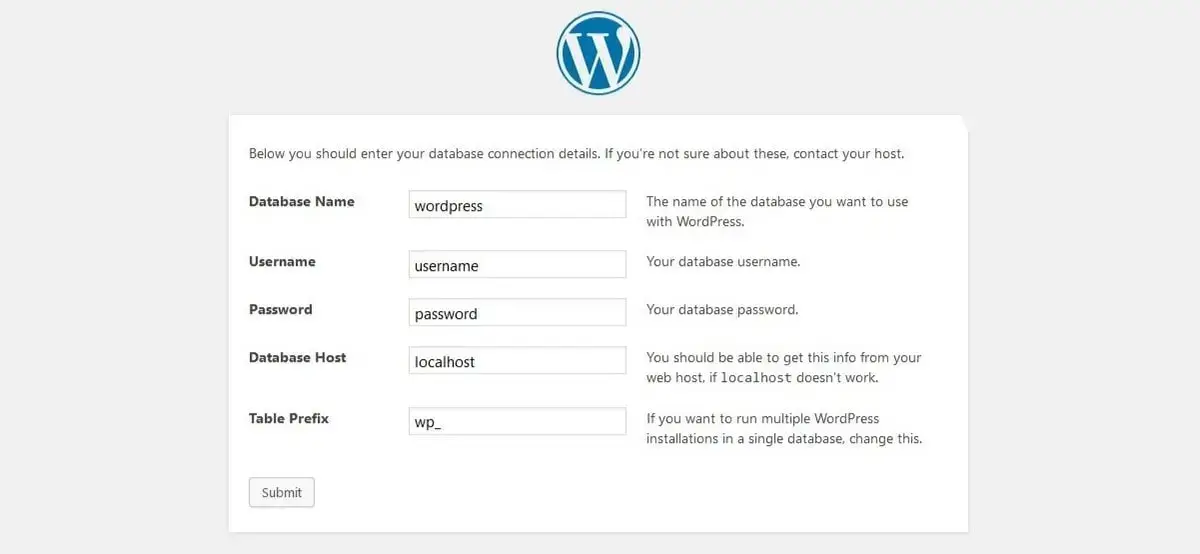 Yet, compared with Wix, WordPress requires more effort to maintain your website properly. You'll need to create backups and constantly update plugins. Your host can do the job instead of you, so be sure to choose one with automated backups and updates.
Design & Features
There's no other CMS with a similar number of themes and plugins. WordPress is unique in this respect. The platform offers an ocean of free solutions for creating inimitable designs and supplying your website with all the necessary tools.
However, you are responsible for choosing a security app, SEO plugins, eCommerce add-ons, etc. You should be able to pick workable and secure solutions among thousands of plugins. That's why hiring a WordPress professional to help you with the site-building process may be reasonable.
Support
WordPress does not offer support in the form of live chat or phone calls. This is free software you should be able to use on your own. Of course, you can join the largest community of WordPress users and use multiple forums to get help. If you're ready to hire an expert, do not doubt you'll find them quickly.
Pricing
You'll deal with a free, open-source CMS, but it doesn't mean your website will necessarily cost you $0. Let's view the things which you would need to pay for in most cases:
hosting: $5-$100/mo.;
domain: $1-$15/mo.;
premium theme: $50-$200;
plugins: $0-$1,000 (as a per-month subscription or a one-time purchase);
WordPress expert: up to $1,000.
So, a professional WordPress site may cost you about $500-$10,000 a year. Mind that, in reality, your WordPress project's final price may differ significantly from our sample price.
What's Your Best Website Builder?
Wix and WordPress represent the two best solutions for site building of the present day. Their example shows that there's no ideal website builder. You only can choose one that suits your project and budget the most.
Thus, when searching for an easy tool with a huge set of professional instruments, free options, and built-in features, opt for Wix. When you need a complex website with an original design and layout, and site-building challenges don't scare you off, choose the WordPress CMS.