Squarespace and Wix are two of the most prominent site builders in the market today. Despite this, they have start differences – Wix may appear chaotic but gives the user freedom of customization while Squarespace is design-rich. Furthermore, if you aim to impress your visitors with a visually stunning website from the get-go, it's worth considering Squarespace. The latter puts the emphasis mostly on the design elements. And although it has quite a good selection of built-in tools, the range of external apps is strictly limited. So you have to be content mostly with what you have already incorporated.
On the other hand, if you are a beginner, you will definitely prefer Wix's vast array of premium-quality features, which are added without ever needing to learn a single line of code. The solution not only excels in user-friendliness but also features a plethora of functional templates and a free plan to get started. In fact, it has never been easier and cheaper to create a website before.
Key Similarities
The main similarity between the two giants of the website building market, Wix and Squarespace, is that they enable you to create beautiful sites regardless of the required niche. Whichever solution you choose, you can monetize your site.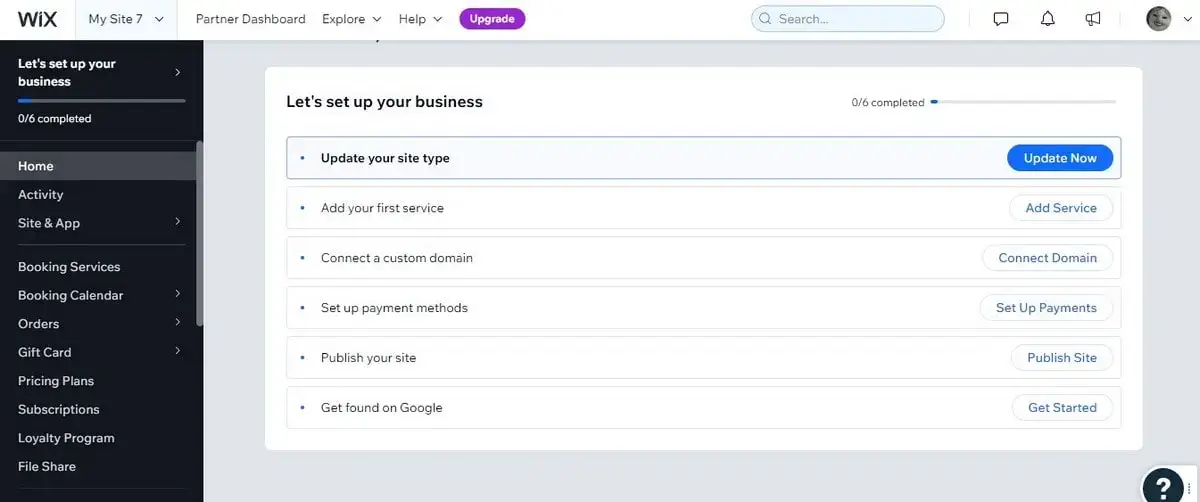 Both solutions feature basic eCommerce and SEO tools, though Wix has some advantages over Squarespace via Wix SEO Wiz. Moreover, if you plan to establish a virtual store, Wix and Squarespace will equally serve great for the task. Although they are not eCommerce centric, both companies introduce a good range of tools via abandoned cart delivery, stock management, physical and digital product promotion, etc.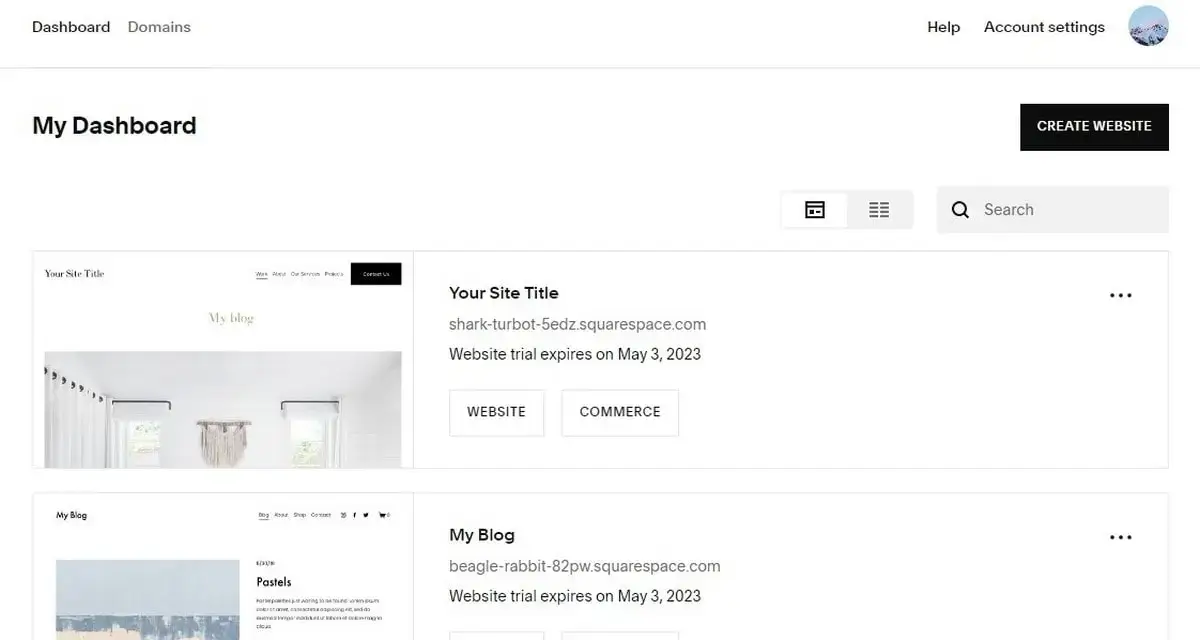 Afterward, both reviewed website builders deliver perfect mobile optimization. You can construct a site being entirely sure it will target mobile users, too.
And finally, the introductory plans of Wix and Squarespace, Combo and Personal, respectively, are priced at $16 per month, provided that you obtain an annual subscription.
So, the similarities are significant, but more essential are the features that make Wix or Squarespace gleam in the background of each other.
Read also:
Wix Review
Key Differences
Regarding differences, Squarespace has more built-in tools. Wix is much more beginner-friendly, mostly thanks to its intuitive drag-and-drop editor, while Squarespace makes you edit sections individually, and it requires a significantly steeper learning curve. Besides, Wix provides in-editor help and guides its new users through the entire site optimization process with an SEO wizard, while Squarespace doesn't offer any help. At the same time, Wix boasts an extensive app market for its users to find whatever they need (mainly referring to blogging and eCommerce selling features).
The next difference between the two lies in the templates. Wix has a broader selection of templates, while those of Squarespace are some of the most professional-looking in the entire industry.
Squarespace offers a free trial to its users, while Wix has a lifetime free plan for those users who don't need many features. Furthermore, Wix paid plans are somewhat cheaper compared to Squarespace plans.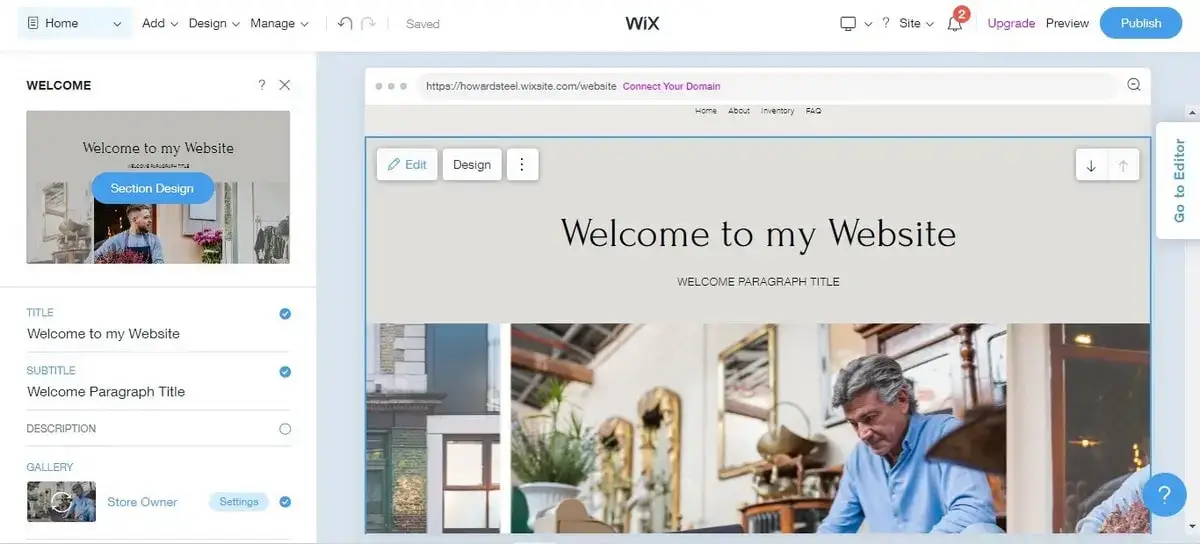 And finally, while Squarespace is better geared toward those users who value the availability of sophisticated templates and can spend more time on the site-building process, Wix is beginner-oriented. Thanks to the WIX ADI, it enables rapid website creation.
Read also:
Squarespace Review
What is Easier to Use?
Website building was once a complex and elusive task. However, with modern site-building platforms, it has turned into a relatively simple and quick process. Both Squarespace and Wix only assist in this, but in direct comparison, one prevails over the other.
Hands down, Wix is one of the most accessible website-building platforms in the market today. The incorporated in-editor help and the drag-and-drop editor ensure a smooth and pleasant onboarding process; hence, new users can make the most out of the platform in next-to-no time.
Additionally, Wix offers a rather extensive library of templates and an app marketplace which are both easy to use. Overall, everything about Wix software is created to be beginner-friendly as much as possible and demands no prior web development understanding.
As for Squarespace, the software is a bit more challenging to get to grips with. Unlike Wix, it has no drag-and-drop editor, which makes it rather complicated to position the page elements exactly where you picture them.
On the other hand, the array of built-in features is so large that it eliminates any research or trial and error that downloading a new plugin involves. Another advantage of Squarespace in ease of use is the flexibility of switching between templates without losing the already submitted content.
So, where ease of use is concerned, Wix is the winner. Although Squarespace also provides a rather understandable website-building process, one can't understate the simplicity of Wix's drag-and-drop editor.
Design Options Comparison
Wix stands out for an impressive array of templates, most of which can serve perfectly for founding a professional-looking website. Actually, there are more than 900 options categorized into groups by business niches. Wix's all templates are fully mobile responsive and feature a mobile editor to let the user customize the desktop and mobile view separately.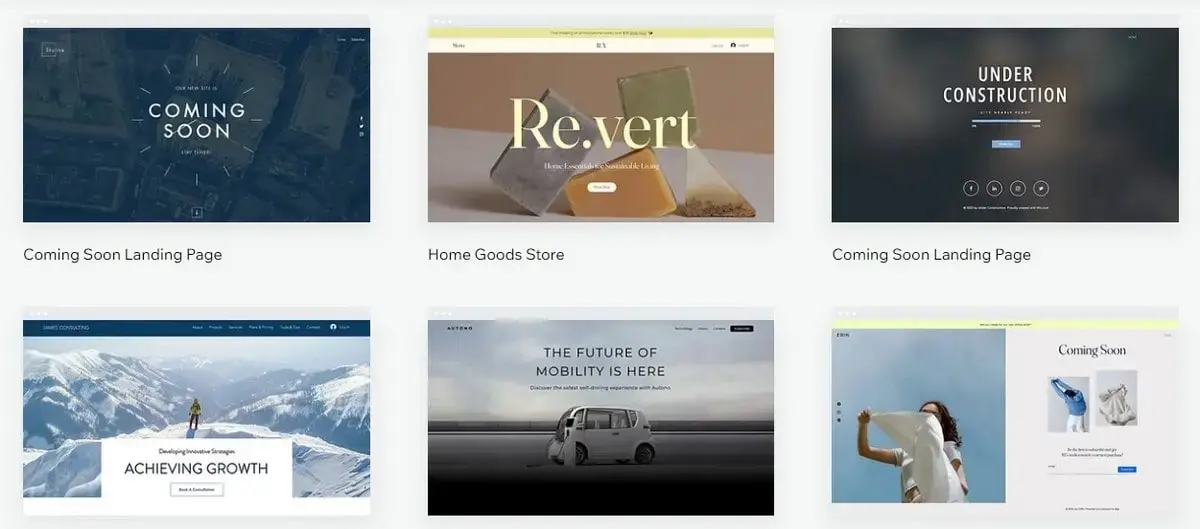 When considering Wix's Editor, the cornerstone is simplicity. Everything here is easy to edit and customize, thanks to the drag-and-drop nature. You just have to click on the element you want to move, drag it to the precise area, and drop it with no predetermined place. You can customize styles, colours, and fonts from the options menu. There are tons of sophisticated website design features, including Parallax scroll effects, media galleries, fade-in and zoom-in animations, video backgrounds, almost limitless font options, etc.
Whatever website you create will be mobile-friendly; however, if you have no time to think about your new website's design, use the Wix ADI tool. You just have to answer a few questions, and the service will create a tailor-made site with images and placeholder text.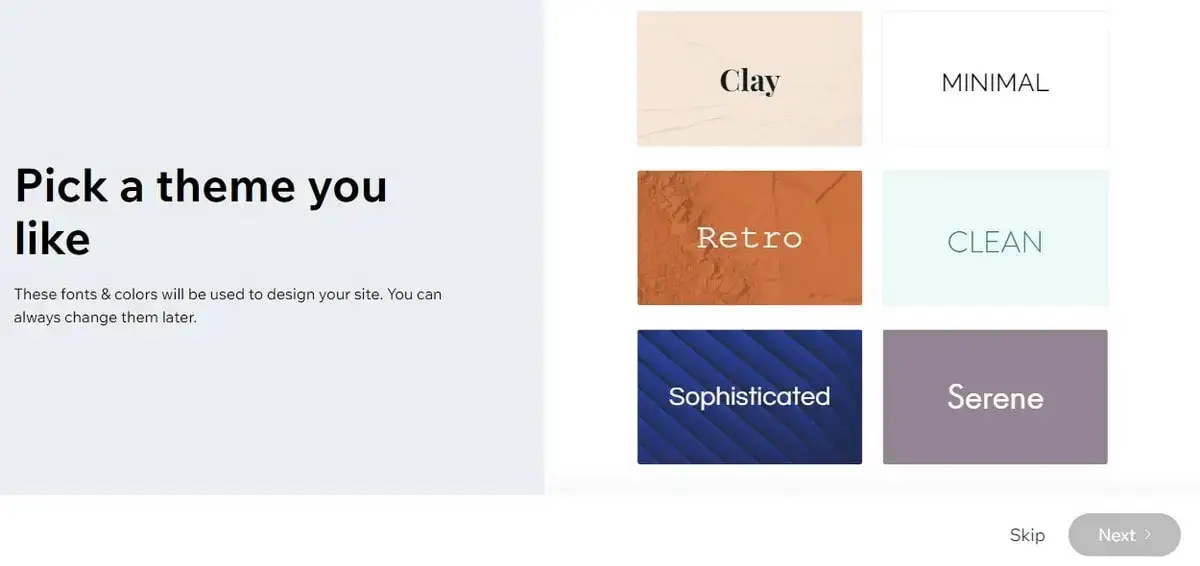 Note that if you change your site's template, the content on it won't be automatically recovered. This is perhaps the only downside you will run into.
On the other hand, Squarespace has a powerful, highly customizable, and feature-rich website editor. Thanks to the availability of multiple customizable settings and exceptionally professional-looking templates, websites built with Squarespace always stand out. Here, too, all templates are mobile-optimized.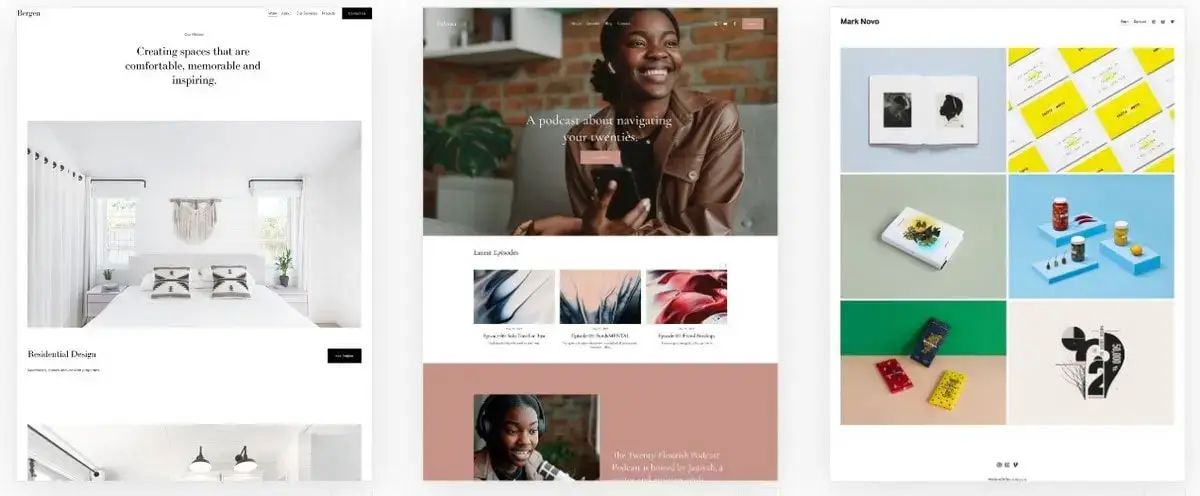 Nevertheless, what repels inexperienced users or no coders about Squarespace is the constraint of the editor. Although it is of a drag-and-drop nature, you can't just drop an element anywhere you wish. The system designates content areas to be altered with block types. This strictly limits the user's freedom as long as they don't want to use any coding. But if you can boast some programming smarts, custom CSS access is available to design all aspects of the website.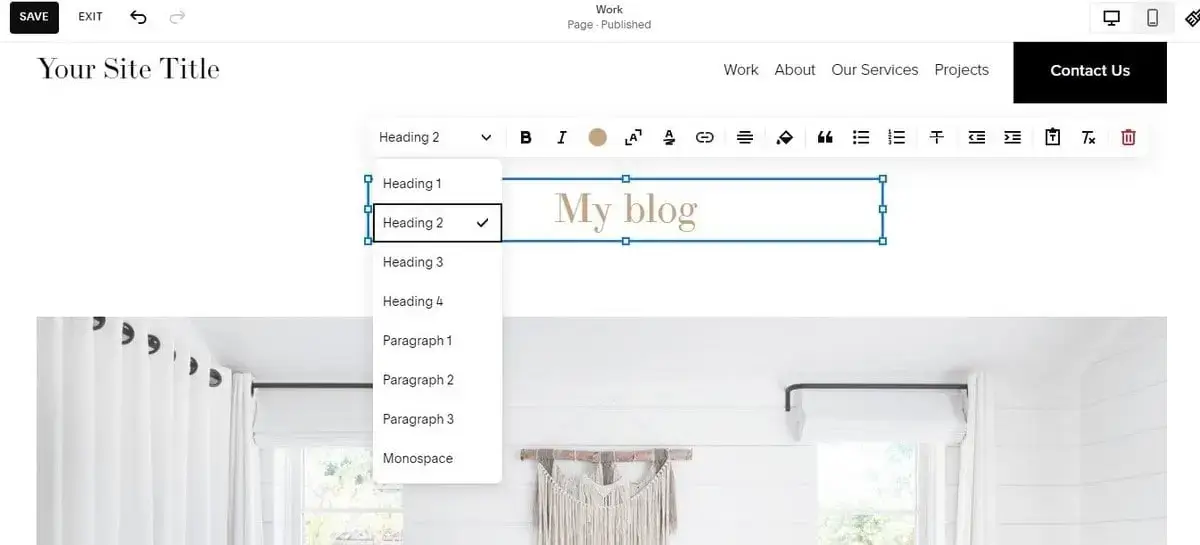 In addition, changing a template in the middle works is not a problem with Squarespace – all data are automatically restored on the new template.
So, in terms of designing, Squarespace trumps Wix, provided that the user has some tech knowledge.
Website Functionality Comparison
The features of a website builder are always the heart of the matter, and both Squarespace and Wix have much to offer in this arena. However, they differ in the level of functionality provided. In terms of eCommerce functionality, for instance, Wix allows adding a variety of apps to support your eCommerce operations, while Squarespace has a strictly limited app store. This scores Wix technically higher, yet Squarespace's in-house features are of premium quality.
While both companies ensure unlimited bandwidth, gift card creation, Google Analytics, and a series of other tools, Wix won't charge you any transaction fees. In contrast, Squarespace takes a 3% transaction fee for the cheapest Business plan (after upgrading to a higher plan, the transaction will be reduced).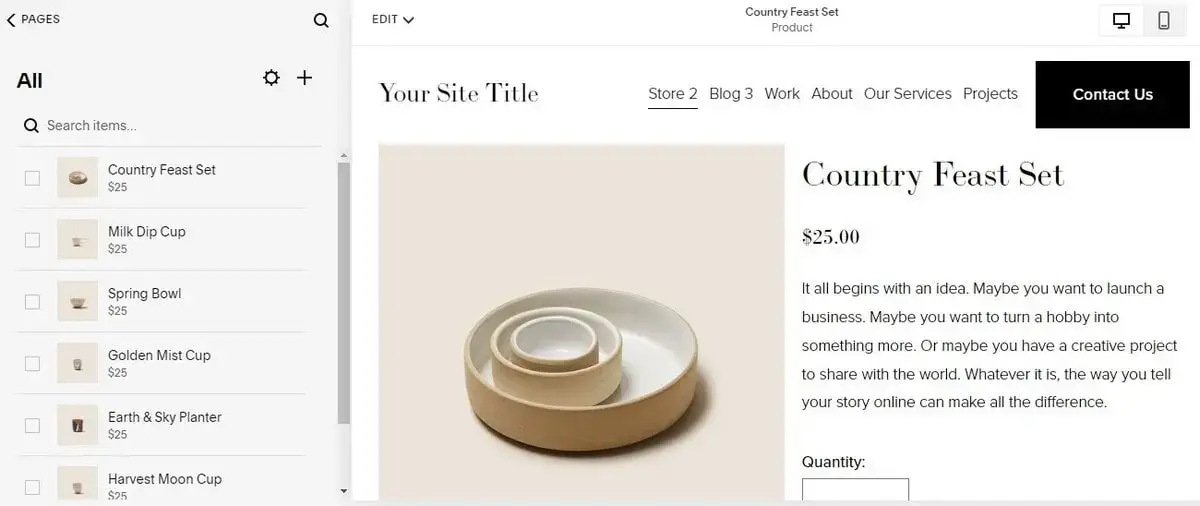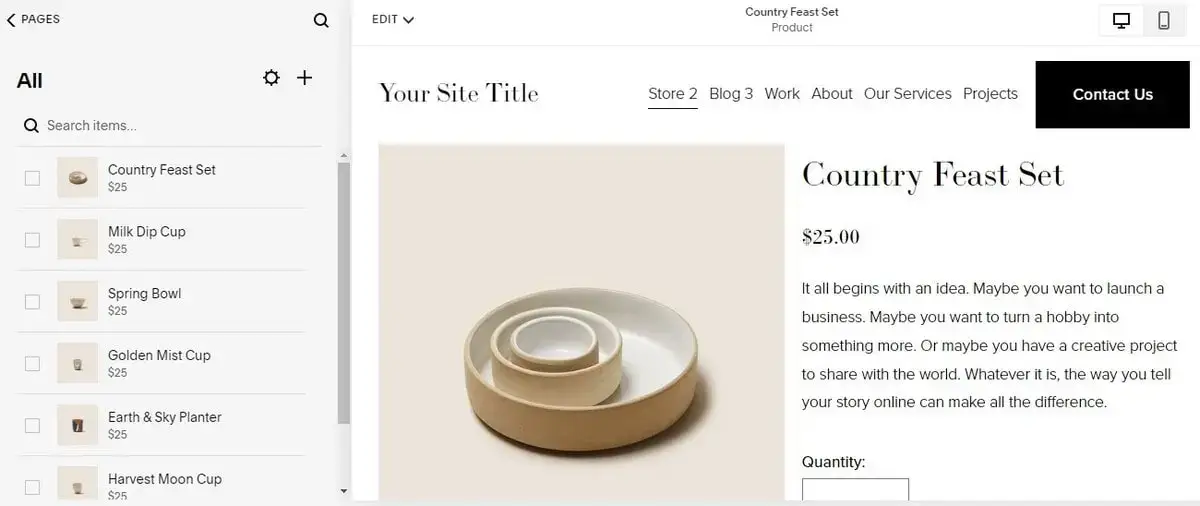 Wix has a more generous approach in terms of sales tools. Cheap eCommerce plans of this solution provide better value for money than Squarespace; hence, it is a better variant for budget-conscious businesses.
Launching an eCommerce website with Wix is simple due to the easy-to-manage storefront where you showcase the product line with the company's sleek layouts and customize them with the drag-and-drop editor. With Wix, you can provide your customers with payment options, including PayPal, credit cards, etc., with no commission fees! On the other hand, Wix doesn't offer advanced eCommerce tools such as printable shipping labels. You will have to integrate them through 3rd party apps.
Since Squarespace was created to provide its users with all the required tools already in-built, the app store is relatively poor. The array of integrated SEO tools is rather impressive, for instance. The company automatically generates sitemaps and canonical tagging, creates image tags and meta tags for pages, allows customizing blog post URLs, etc.
In the meantime, Wix provides many tools to help your website rank higher on search engines. Aside from the basic features such as automatically generated meta tags, sitemaps, page descriptions, and Google sitemaps, Wix lets its users adjust tags and URLs of the site elements, set up SEO-friendly page redirects, etc. The app store of Wix, meanwhile, has a bulk of SEO apps for even more advanced functionality.
Anyway, the icing on the Wix SEO cake is the Wix SEO Wiz – an Artificial Intelligence-driven tool for quicker and more effective site optimization. The principle of working with these tools is practically the same as that of ADI – it gives you several questions and starts working on your site SEO based on the information you've provided.
In terms of blogging, Squarespace has more impressive tools. A Squarespace blog is based on Layout Engineer Editing, which allows modifying content blocks the same way you do on any other Squarespace website page. This ensures your blog will perfectly reflect the aesthetic of your brand.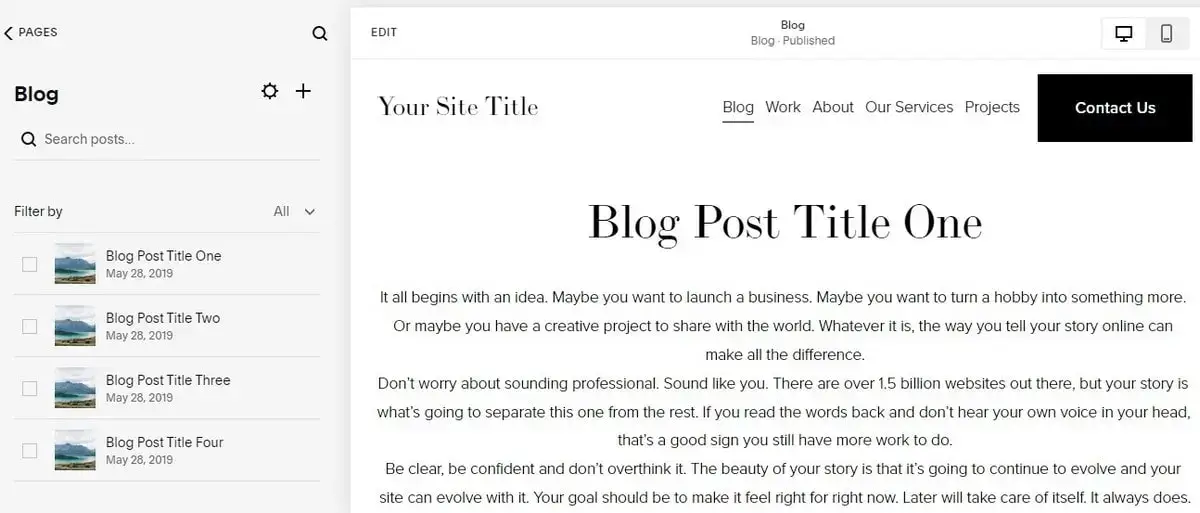 If you are a Squarespace user, you can organize your blog content with tags, and categories, save excerpts and source URLs of posts, schedule posts in advance, setting posts to such categories as drafts, published, scheduled, or requires review for a more organized workflow.
On the other hand, although Wix has a rather basic Blogging feature, its app store makes it possible to expand the blogging functionality as much as possible! Wix offers blog-specific analytics, writer profiles, post scheduling, and many other tools to run an influential blog.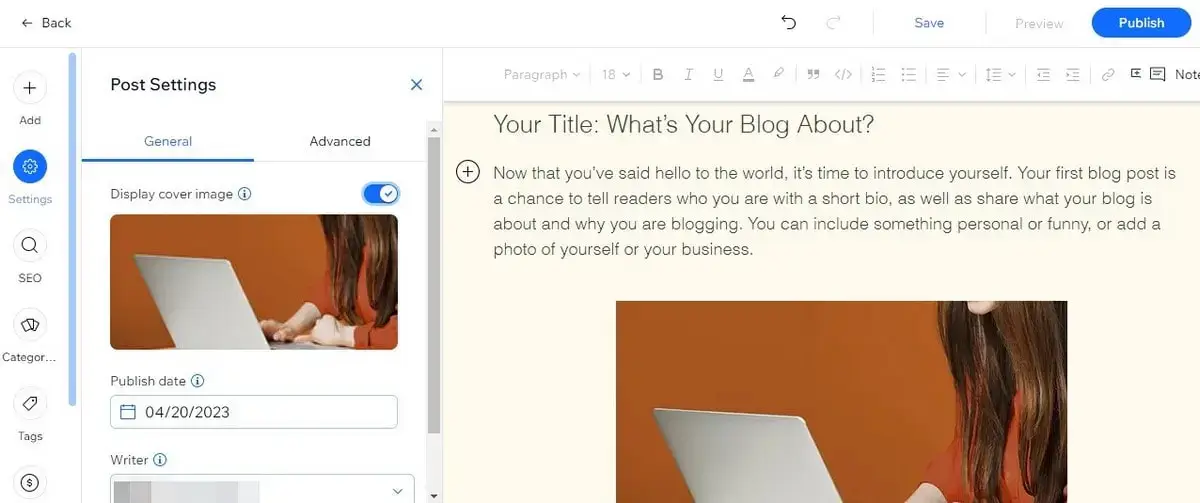 To make your online business flourish, you must have reliable analytics tools. Squarespace's Analytics, for instance, ensures valuable insight into the target demographics. With Squarespace, you can get accurate data on how your page views and unique visitors trend over time, how many carts get abandoned, how many visits lead to purchases, etc.
Pricing Opportunities
Both Wix and Squarespace's pricing is fair and worth every dollar. And yet, Wix has a lifetime free package and a broader selection of pricing tiers. However, we can't recommend staying on Wix's free plan for long since it means using Wix's subdomain and putting up with the company's adverts.
The basic Wix plan Combo is priced at $16 per month if purchased annually and offers all the features necessary for building an effective website. The plan comes with the following:
A custom, free domain for a year;
2GB storage space;
Thirty minutes of video;
A free SSL certificate;
No Wix ads at all! Combo and all other Wix plans come with a 14-day money-back guarantee.
On the other hand, the Personal introductory plan by Squarespace, priced at $16 per month again if paid annually, includes:
A free custom domain;
Access to Squarespace extensions;
SSL encryption;
Unlimited bandwidth;
Thirty minutes of video time;
Two contributors.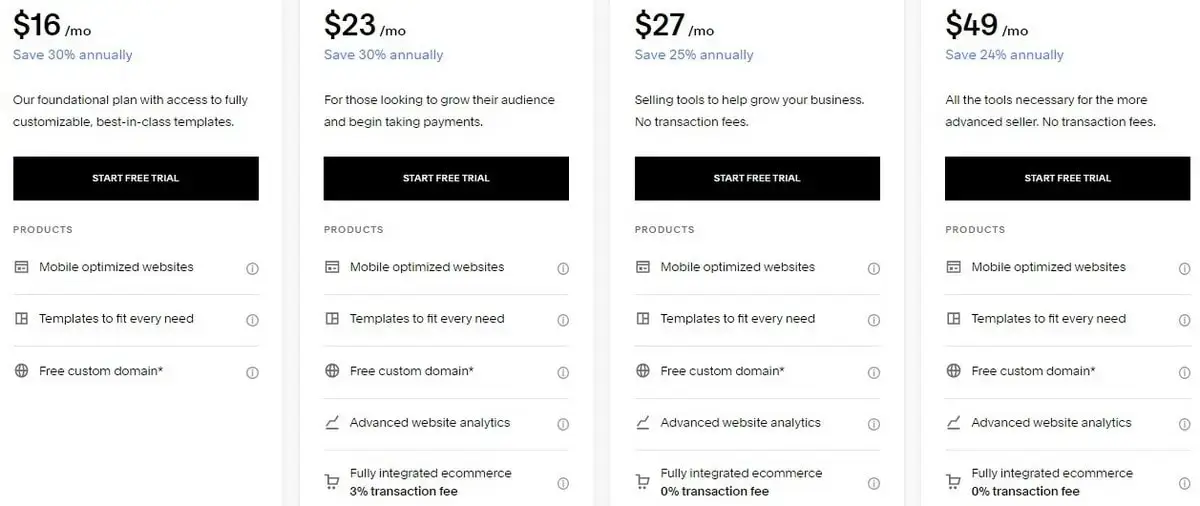 As you can see, the introductory plans of both companies are equally priced and almost similarly packed. Just note that Squarespace mostly has its features in-built, while with Wix, you have to use third-party apps to get the level of functionality you need.
Verdict
Summing up the review, both Wix and Squarespace are amazing platforms with tons of features, premium templates, and third-party service integrations to different extents. However, Wix can become a far better choice if you have a tight budget and can't afford to invest any money on the site for a start. Use the free plan as long as you find it satisfies your site requirements, and upgrade when you feel your online business is ready to take the next step.
Additionally, Wix is more understandable and easy to use if you have no coding or web design knowledge. The drag-and-drop editor makes editing the site a breeze, and the results are amazing.
And finally, if the available functionality of your Wix plan doesn't satisfy you, the extended app store is always at your disposal! You will surely find the necessary tool among the numerous free and paid apps available!